Hedonistic Hiking in the UK Press
Submitted by HedonisticHiking on 22 Apr 2018
10 Best Hiking Holidays from the Mail on Sunday
With spring in the air and wild flowers beginning to carpet Europe's mountains and valleys, the Mail on Sunday turned its thoughts at the weekend to enjoying the great outdoors on a walking holiday in Europe. Its selection of 10 Best Hiking Holidays featured holidays in Slovakia, Norway, Spain and Austria, together with our Jewels of Piedmont tour (June/October).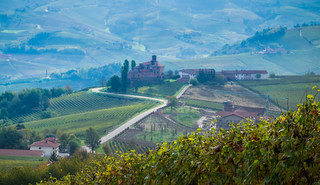 As anyone who has holidayed with us will know, food and wine play a leading role in a Hedonistic Hiking holiday and our tours to Piedmont are certainly no exception! The region is the birthplace of the Slow Food movement and justifiably proud of its culinary heritage. So, alongside the breath-takingly beautiful mountain hikes and walks through Le Langhe vineyards, there are fabulous 5-course meals, lakeside picnics, truffle hunting and several opportunities to sample world-class wines. If you are interested in joining the Jewels of Piedmont tour in June or October, do contact us as soon as possible for one of the last few spaces.
Hedonistic Hiking in Good Housekeeping
For many of our guests, Good Housekeeping magazine is the go-to source for recipes, consumer advice and product reviews so we were delighted to be included in their recent round-up of Delicious Destinations.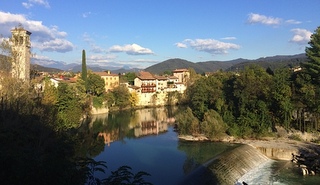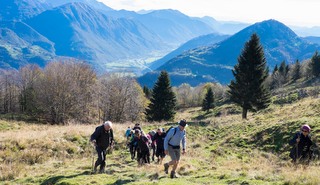 Featuring destinations as far apart, and as diverse, as the Spice Islands, Tenerife and Scotland's Highlands, there are enough ideas here to keep most foodies more than happy. For anyone looking to combine a food-interest holiday with something a little more energetic, our featured Slovenia and Friuli tour combines the very best of experiencing gourmet food with exploring this fascinating corner of Italy and neighbouring Slovenia. We spend time in Slovenia's culinary capital of Kobarid, including a meal at Ana Roš' superb Hiša Franko restaurant, and burn off any excess calories hiking in the stunning Julian Alps before making tracks on foot for the Italian region of Friuli. This is a Level 4 Hedonistic Hiking tour – other tours of a similarly challenging nature include Southern Italy or The Wilds of Abruzzo.