Luxury Hotels for Walking Holidays in Italy
Submitted by HedonisticHiking on 5 Jul 2018
Choosing where you stay on holiday is a big part of any trip, even if you're spending most of the day out and about. For some people, returning at the end of the day to a luxury bedroom and bathroom is all part of the holiday experience, with a spa or a gorgeous view the icing on the cake. Throw in some local character or intriguing history and you have the perfect combination. 
The good news is that times have changed and the days of a hiking holiday going hand-in-hand with basic hostel-style accommodation are long gone. So, if you like the idea of a walking holiday but are reluctant to part company with luxury, read on to find out about some of our favourite boutique hotels in Italy. 
Papal Villa in Tuscany 
One-time medieval fortress, elegant Renaissance villa and, in 1508, the home of Pope Julius II, Relais La Suvera chronicles nine centuries of history which are as enchanting as its setting. The hotel tells the story of its history in a dedicated on-site museum. The former Renaissance 'borgo' is now a 5-star luxury hotel with a superb spa and views over a traditional Tuscan landscape of vineyards and gently rolling hills. The Relais La Suvera is included on our Tuscan Harvest tour.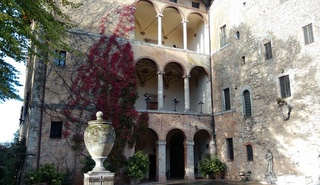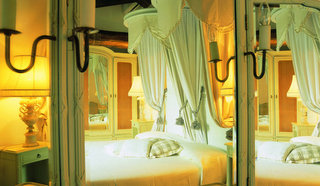 Convent in the Basilicata 
Stay in a former convent, built in 1735, in Maratea, a small town in southern Italy by the sea that boasts an impressive 44 churches. Gaze skywards from the Locanda delle Donne Monache towards the outstretched arms of a magnificent 22m high statue of Christ the Redeemer, set high above the town. The restored convent still bears traces of its former existence, with monastic-style corridors and an adjacent church, but greatly enhanced by a gorgeous pool with a view and an excellent restaurant. Stay in the Locanda delle Donne Monache on our Southern Italy tour.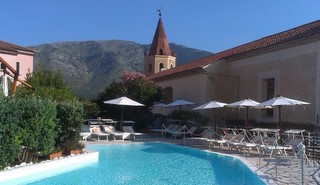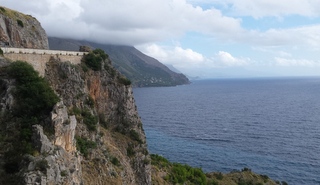 Royal Palace in Friuli-Venezia 
Enjoy 21st century luxury in Gorizia on the Slovenia border where the Grand Hotel Entourage blends contemporary comfort with the hotel's glorious past. Formerly the Strassoldo Palace, the hotel was previously home to Charles X of Bourbon, the King of France, and the French Royal Court. The hotel is close to the town's historic centre and Gorizia Castle. Stay at the Grand Hotel Entourage as part of our Slovenia and Friuli tour.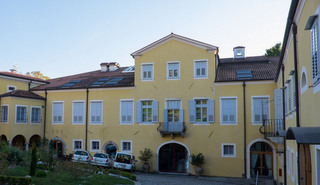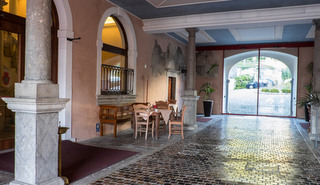 'Alberghi diffusi' in the Basilicata and Abruzzo
 Experience a stay in one of Italy's 'Alberghi Diffusi', a collection of hotels established in some of Italy's most charming towns and villages. The unique concept ensures the regeneration of historic rural villages by restoring houses and creating hotels comprising rooms that are scattered throughout the village. This style of accommodation is available in Matera on our Southern Italy tour, in Santo Stefano on the Wilds of Abruzzo tour and in the Mugello on our Northern Tuscany and Ravenna tour.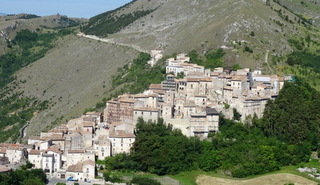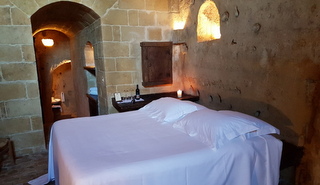 Family-owned palazzo in Piedmont 
The charming Hotel Corte Gondina, in the centre of La Morra, still has the feel of an atmospheric country home but in terms of professionalism and attention to detail, is run more like a 5-star hotel by Elena and Bruno Viberti. The fourth generation of the family to live in the palazzo, Elena set about converting it to a luxurious 14-bedroom hotel, opening it in 2002 and adding a pool in 2005. Highlights include the secluded garden, the nineteenth-century stone-walled cellar, with its bottles of highly-acclaimed Barolo and Barbaresco wines, and a cosy reading room with bar. Read more here about the Hotel Corte Gondina or take a look at our Jewels of Piedmont tour which finishes at the hotel.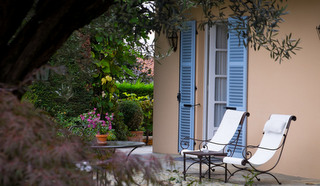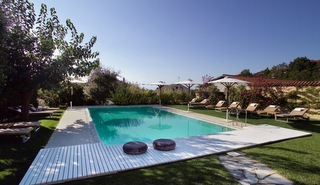 Spa and Michelin-star dining in the Alps 
Get ready for Alpine charm, a Michelin starred restaurant and stunning spa at the Hotel Bellevue in Cogne in the Aosta Valley. With a kitchen garden and its own wine and cheese cellars, this award-winning hotel has been taking its food very seriously for just short of 100 years, since it was established in 1925 shortly after the Gran Paradiso National Park was created. Spa treats include pools, saunas, Turkish baths and a bewildering range of treatments – exactly what you need after a day's hiking! The Hotel Bellevue is the last stop on our Best of the Italian Alps tour.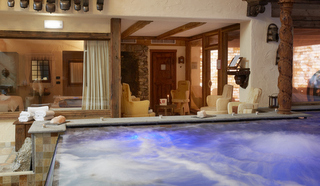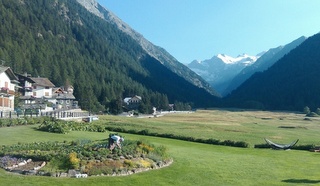 13th century Abbey in Umbria 
Abbazia San Faustino, a luxury country house hotel in Umbria, is another hotel with a chequered past. Established on the ruins of a Roman settlement, and later a Lombard tower, the one-time 13th century Abbey was completed by the Benedictines in 1289. During World War II, the abbey was the headquarters of a partisan brigade. Today, the 16th century frescoes, ancient church and unique bell tower remain, alongside state-of-the-art facilities and set amidst beautiful gardens with a heated pool. The Abbazia San Faustino is the second stop on our Medieval Umbria tour.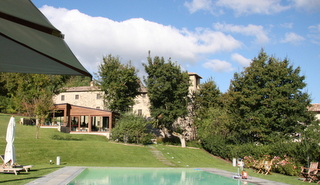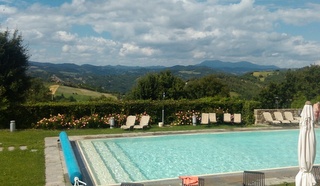 All of our tours, wherever they may be in Italy, include hotels which have been carefully chosen by us for their comfort, charm and authenticity, so it is impossible to say which of our hikes has the best accommodation.  We have built up great relationships over the years with all the hoteliers we use and consider them to be valuable members of the Hedonistic Hiking team, and we receive a geniunely warm reception from each and every one.  To see dates for all our 2019 tours see our schedule for next year.