The Heart of Hotel Corte Gondina
Submitted by HedonisticHiking on 10 Jan 2017
Every now and again we like to shine a light on some of the places we stay on our hiking tours, and to introduce you to the people who are at the heart of these wonderful hotels.
The Hotel Corte Gondina is situated in the tiny village of La Morra in the centre of Le Langhe wine-growing hills in Italy's north west region of Piedmont.
The private residence of the Oberto family until 1996, the building was carefully renovated and opened as a hotel in 2002 by Elena, fourth generation of the family to live here, and her husband Bruno. Both are passionate about their region and sharing the very best of it with all their guests -  helping to organise anything from wine tastings to balloon trips, chocolate tastings to driving vintage cars.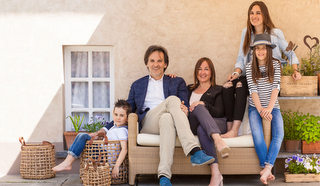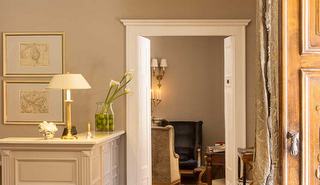 The hotel has a genuine family feel and, as we have known Bruno, Elena and their children since their very early years in business, they feel part of the Hedonistic Hiking family too.  Each of the 14 rooms is individually decorated and there is a lovely pool and Spa facility. And the breakfast buffet here is the stuff of legend!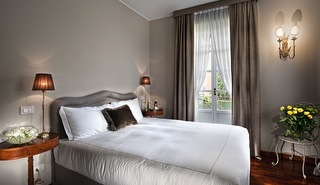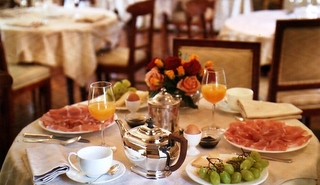 The Corte Gondina is typical of the properties we look for on our tours: generous hosts who appreciate our interest in their region, very comfortable furnishings and plenty of local character. And, when you have walked a good few kilometres, what better way to finish the day than with a little touch of luxury?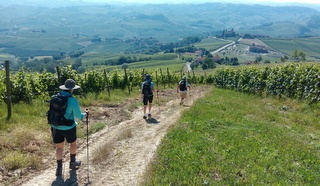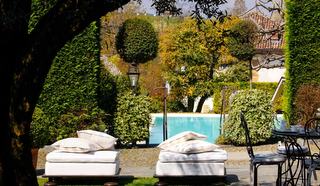 Corte Gondina is the second hotel on our Jewels of Piedmont tour which will run twice in 2017 from 23-30 June and 25 October - 1 November.  Contact us soon if you would like to walk through some of Italy's finest gastronomic wonders!