Salad Days
Submitted by admin on 9 Jan 2013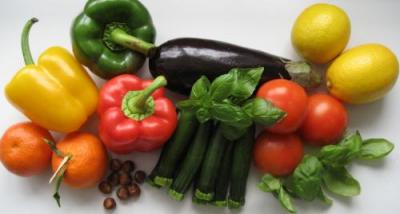 Christmas is behind us and after all the over-indulgence most of us are trying to return to a spot of healthy eating.   Here are three favourite salad ideas - as seen by many of you on our walking holidays in Italy and Australia  - which might offer a little inspiration for New Year eating.   They are recipes which will work well whether you are reading this in the northern or southern hemisphere.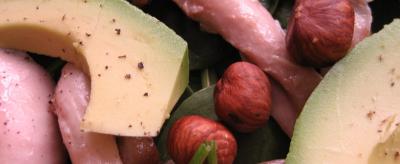 First up is an incredibly simple but tasty green salad, using tender baby spinach leaves, ripe avocado, grilled or cooked chicken and toasted hazelnuts.  This is really delicious served with a simple dressing of good olive oil and balsamic vinegar and a little salt and pepper, and is a complete meal in itself.  Toasted pine nuts would also be a tasty alternative.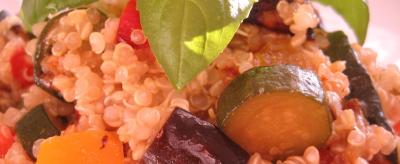 The second recipe is a salad of roasted vegetables and quinoa.  Quinoa is a wonderfully nutty high protein seed, originally from South America, which is filling but very nutritious.  The vegetables to chop through it can be anything you can find such as red and yellow peppers, courgettes, eggplant/aubergine or tomatoes. Drizzle with a bit of good quality olive oil, some sea salt and a little lemon juice.  You could also make this with spelt - an ancient grain known in Italy as "farro", but equally good in salads.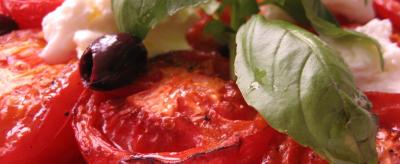 Finally an interesting twist on a tomato and mozzarella salad but in this one the tomatoes are slow-roasted first.   In the UK at this time of year the tomatoes tend to be short on flavour, but once slow-roasted with herbs and garlic the sweetness is intensified and the flavour enhanced.  If you can find buffalo mozzarella to tear into strips then this will be the most delicious option, and you can add a few juicy black olives and some bright green basil leaves.
Along with your new and improved healthy eating regime, you could up your exercise quota too -  can I recommend a walking holiday in Italy??!!  Happy New Year!