Pino's Dolce Vita
Submitted by admin on 28 Feb 2013
We've just been on a flying visit to Sydney to meet up with Tuscan winemaker Renzo Marinai, newly arrived from Italy, who is here for our special dinner in the King Valley this weekend with the Dal Zotto family.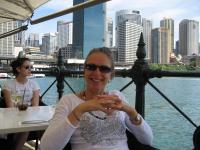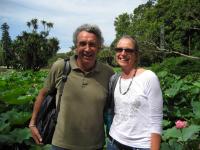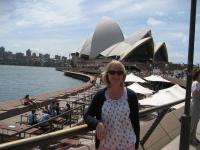 One of his friends, Dario Cecchini, who is the famous butcher in the beautiful Chianti village of Panzano, told him of another friend living and working in Sydney so we three set off in search of his shop in the district of Kogarah, on the south side of the city.
What an amazing discovery!  Pino, the owner, has been living in Australia since he arrived here at the age of 16 and, together with his wife Pia whose family also came from Southern Italy, they run a fantastic deli and cooking school.
In business for more than 30 years, Pino not only cures his own prosciuttos and salamis on site but offers of wide range of fresh meat along with high quality imported Italian products such as pasta, oils, sauces and cheeses. For the petrol-heads amongst you he also proudly displays in the shop two Fiat Topolinos and three old Vespa scooters.  The moment you walk through the door you are transported to the heart of Italy.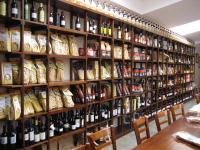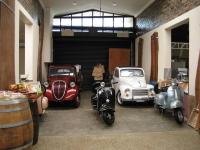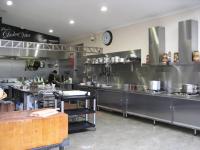 We loved the deli and, as has so often been our experience working in Italy, within ten minutes of arriving we were part of the family. A delicious board of  mortadella and prosciutto appeared, a fabulous plate of spaghetti with rich tomato and basil sauce and a wonderful bottle of Rosso di Montalcino.  It was totally perfect.
So, all you Sydneysiders who have enjoyed the very best of Italy's fine food and wine on our tours have this wonderful place right on your doorstep. If you don't already know it we highly recommend a visit and you will return home with a basket full of exquisite and authentic Italian fare.  Lucky you!  Buon divertimento e buon appetito!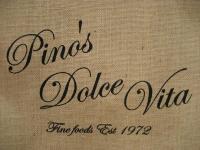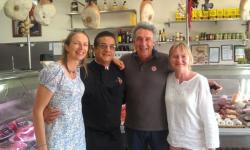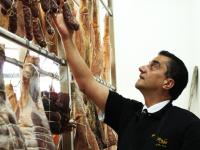 Pino and Pia's Dolce Vita Fine Foods is at 45 President Avenue, Kogarah, NSW 2217.  Our visit has sown the seed for an event with Pino and Pia when we are back for our Australian season in early 2014 so watch this space!