Mick's Guide to Perfect Risotto
Submitted by HedonisticHiking on 16 Jan 2018
The real secret to a good risotto is the stock and I recommend making your own, depending on the flavour of the risotto you have chosen.
For your stock: 
1 carrot
1 onion
2 celery sticks
Flat leaf parsley
Cracked pepper and sea salt
For chicken stock: add chicken carcass
Mushroom stock: soak dried porcini in warm water and add this to main stock
Fish stock: add prawn heads/fish bones 
Beef stock: add beef bones
Put the above in large pot with at least 1 litre of water, bring to boil and simmer for 45 minutes then strain. Stock can be frozen.
This recipe below is something I made on our recent Great Ocean Walk hike, which went down very well after a good day of walking!
For Cauliflower Risotto:    Serves 4
1 onion
1 stalk celery
1 half head of cauliflower
Sprig rosemary, marjoram, thyme, parsley
4 espresso cups Arborio rice
1 glass white wine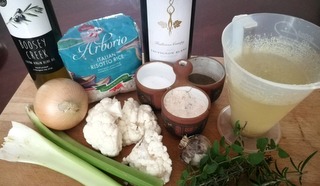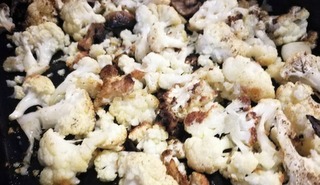 Prepare your main ingredient – in this case, in a roasting pan add cauliflower florets, olive oil, salt and pepper. Roast for 25minutes at 200°C.
Chop finely onion, garlic, herbs and celery – sweat for around 10 minutes.
Add 1 espresso cup of Arborio rice per person. Stir to coat and cook gently for 2 minutes.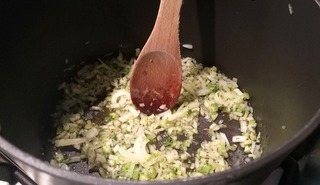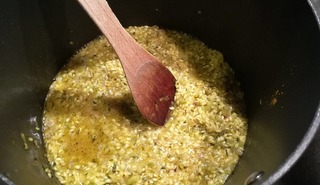 Add glass of wine and simmer. Add cauliflower (or any other main ingredient), chopped into small pieces.
Slowly add stock and cook for 17 minutes stirring regularly. 
Add a knob of butter, a handful grated parmesan, and a dollop of cream. Cover and let it sit for 5 minutes.
Stir, adjust seasoning and serve.
The consistency should be on the stiffer side and rice should be al-dente.  Buon appetito!