Brilliant Basil
Submitted by admin on 29 Jul 2013
If there is any fresh herb which transports me in an instant to high summer in Italy then it is basil. The word comes from the Greekbasilikos, meaning royal, and the herb is grown throughout the Italian peninsula, although its associations are perhaps strongest with the coastal region of Liguria, where the world-famous pesto alla genovese originated.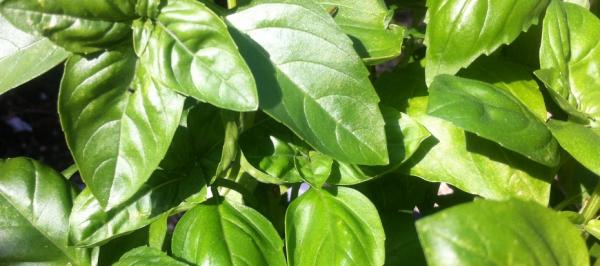 There are of course a few interpretations of the exact recipe for pesto - some prefer pecorino cheese to parmesan, others use a mix of the two but a basic recipe is easy to whip up.  In a mortar add a garlic clove, a good handful of toasted pinenuts, three handfuls of fresh basil leaves and a pinch of coarse sea salt and grind with the pestle until you have a paste. Mix in four tablespoons of freshly grated cheese and a good slug of extra virgin olive oil.   
I adore this wonderfully aromatic, brilliantly green herb and here are three of the ways I most enjoy eating it.  First up is a dish very typical of Liguria and something we get to taste on our Parma, Tuscany and Cinque Terre trip.  The pasta is known as trofie, a tiny hand-made twist of dough which is traditionally served with the classic pesto sauce but also boiled pototoes and sliced French beans.  With a generous sprinkling of extra parmesan on top this is an unbelievably tasty and satisfying primo.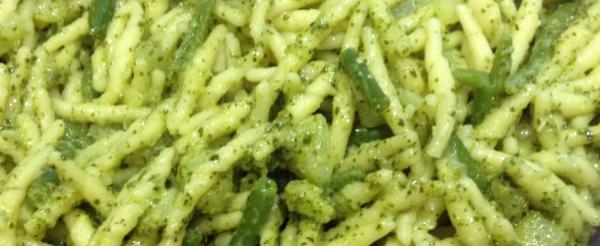 The insalata tricolore must be recognised the world over, with its strong green, red and white colours reflecting the Italian national flag.  But for an even more delicious twist to this well-known staple, try it using Burrata in place of the Mozzarella.   Burrata is a soft cows-milk cheese from Puglia which needs to be eaten very fresh.  It has a very complex production process but in terms of texture, creaminess and flavour it has few equals.  Anyone reading this in the UK will be delighted to know that you can buy Burrata from Waitrose!  With sweet cherry tomatoes and a few sprigs of fresh basil this is "ottimo", as they say in Italy!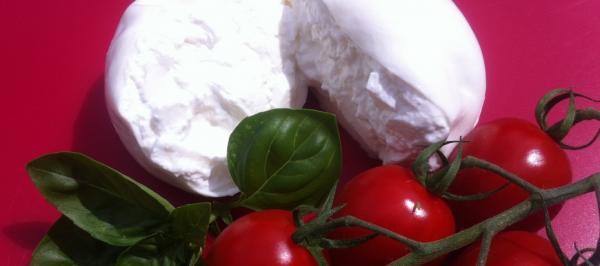 I also think pesto works really well mixed with fresh breadcrumbs and used as a herb crust on salmon filets.  This one I baked in the oven for about 12 minutes, so its really quick and easy, but the topping keeps the fish succulent and is a delicious addition.  A twist of lemon juice or lemon mayonnaise finishes the dish off perfectly.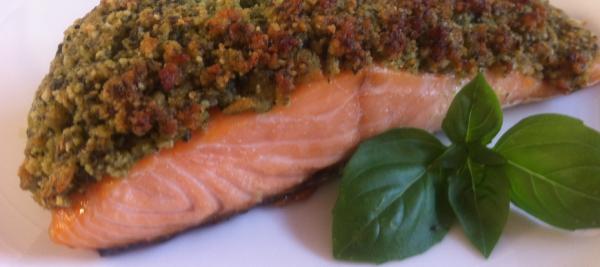 Happy cooking everyone and remember, for that unmistakable taste of summer in Italy, bring on the basil!