Winter in Venice
Submitted by admin on 16 Jan 2014
I've just been lucky enough to visit Venice in January and savour this amazing city out of season when the number of day-trippers must be at its lowest in the whole year.  It is an experience I can wholly recommend as it's such a pleasure to wander the streets without the usual summer tsunami of tourists.  And it doesn't have to be expensive with many small hotels offering amazing prices in this low season.  We stayed in the cute little Ca D'Oro hotel in the Cannaregio district, with a canal view, for just €55 for two people including breakfast!  The temperatures were understandably cool in January but the city was swathed in a fine mist which gave the canals, bridges and marble palaces an almost dream-like quality.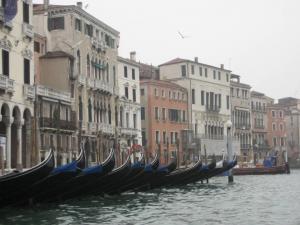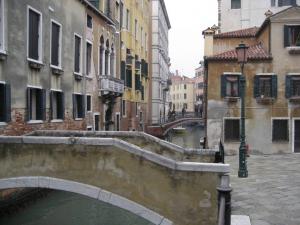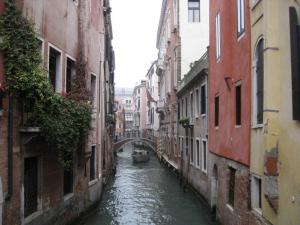 During previous visits I had spent time in the San Marco and San Polo areas so, on this occasion, we explored the districts of Cannaregioand Castello.  Cannaregio was the city's designated Jewish quarter from the 16th to 18th century and the Campo del Ghetto Nuovo bears witness to this era with its tightly packed six storey buildings. As the population increased they had no option but to build upwards, with the synagogues right at the top of the structures. Today you can visit the Museo Ebraico and, as part of the tour, see inside some of those seven tiny synagogues. There are Kosher restaurants and wonderful bakeries selling authentic breads and biscuits.
The Castello district was home to Venice's "Arsenale", the greatest medieval shipyard in Europe, producing naval galleys for Venice's unassailable position as controllers of the Adriatic sea in the 12th and 13th century.  Nowadays this part of the city is given over to the Biennale art and architecture exhibitions but it is also home to the Naval History Museum which has 42 rooms dedicated to Venice's maritime history, including the full-scale barge used by the Doges.
No trip to Italy for me would be complete without some serious feasting and a quick visit to the Rialto market sharpened my appetite for some Venetian specialities. Along with the amazing fish and seafood market is the fresh produce - featuring in particular at this time of year the delicious radicchio rosso tardivo (late chicory) from the area of Treviso close to Venice.  Sarde in saor is a local dish of fried sardines marinated in a sauce of white onions and vinegar, often with raisins and pine-nuts, which gives a unique sweet and sour character to the fish. Another great way to enjoy food in Venice is to join the locals eating "cicchetti" standing up at the bar. Cicchetti are almost Spanish tapas-style plates of nibbles and snacks to enjoy with a glass of wine and a good gossip.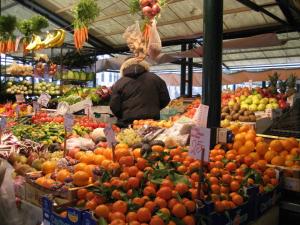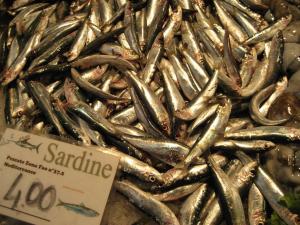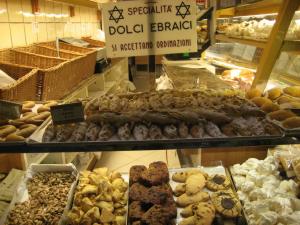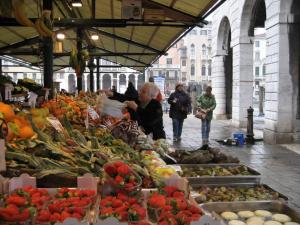 Venice is a city that throws up something new each time you visit - it has an inexhaustible supply of fascinating alleyways, churches, architecture and galleries. But real life is fascinating here too - just watching the everyday functions of a working city like refuse collection, building repairs or ambulance services is eye-opening and I, for one, could never tire of spending time in La Serenissima.  Hedonistic Hikers on our two Slovenian tours this year will finish the holiday in Venice so, if you've never seen it, its too good an opportunity to miss!